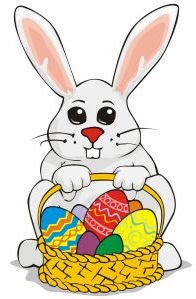 Why not book with us at Easter, for 4 nights accommodation or more booked between 28th March and 29th April we are offering a free 3 course evening meal for your group.
We are having a Easter egg hunt for all the children on Sunday morning, 31st March which is always great fun. The eggs are well hidden in our secure grounds which usually allows the parents to enjoy a leisurely Easter breakfast. Baskets are provided!
There is plenty of events happening in the Dordogne Valley at Easter time so why not benefit from the low season prices and plenty of activities.
To benefit from this offer simply quote EASTER OFFER (valid until 31st March) on your online booking form