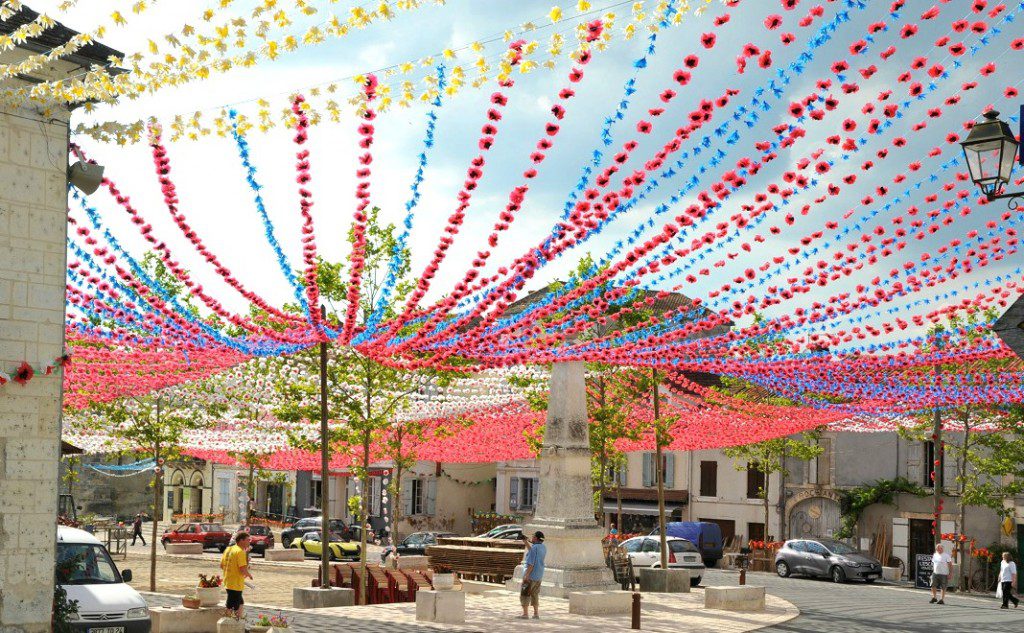 What's a félibrée I hear you ask? It's a traditional Occitan festival which takes place every year in a town or village in the Dordogne. The festival, which has been running since 1903, takes place over several days and involves all manner of traditional events. The entire village usually comes together and spends months in the lead up to the festival preparing handmade decorations for the town .
Our local town of St Cyprien is delighted to have been selected to play host to the 99th Félibrée. The festival will take place over 4 days (28 June – 1st July 2018) so check your calendars and get booked up.  
The inhabitants of St Cyprien and neighbouring villages will rally together and help create the beautiful decorations which will line the streets, squares and alleyways. This will involve cutting, creating *300,000* flowers from paper and plastic which will be shaped into poppies, sunflowers and wisteria. The decorations will be strung up throughout the town and will cover an incredible 7kms of streets! The festival will involve traditional dancing, music, singing, meals, parades, typical costumes.
Don't miss this wonderful opportunity to experience something truly unique!