Regional Cookery Courses and cooking demonstrations
We are delighted to offer cookery courses and cooking demonstrations throughout the year. For full details go to our website CookDordogne
Ian trained as a chef at Le Talbooth restaurant in Essex, England and has a real passion for food, this was one of the deciding factors in moving our family to the Dordogne, which is renowned as the gastronomic capital of France. The Perigord Noir is famous for its fois gras, truffles, confit de canard, walnuts, geese, magret de canard, cabecou goat cheese, cepes, sanglier, venison, escargot etc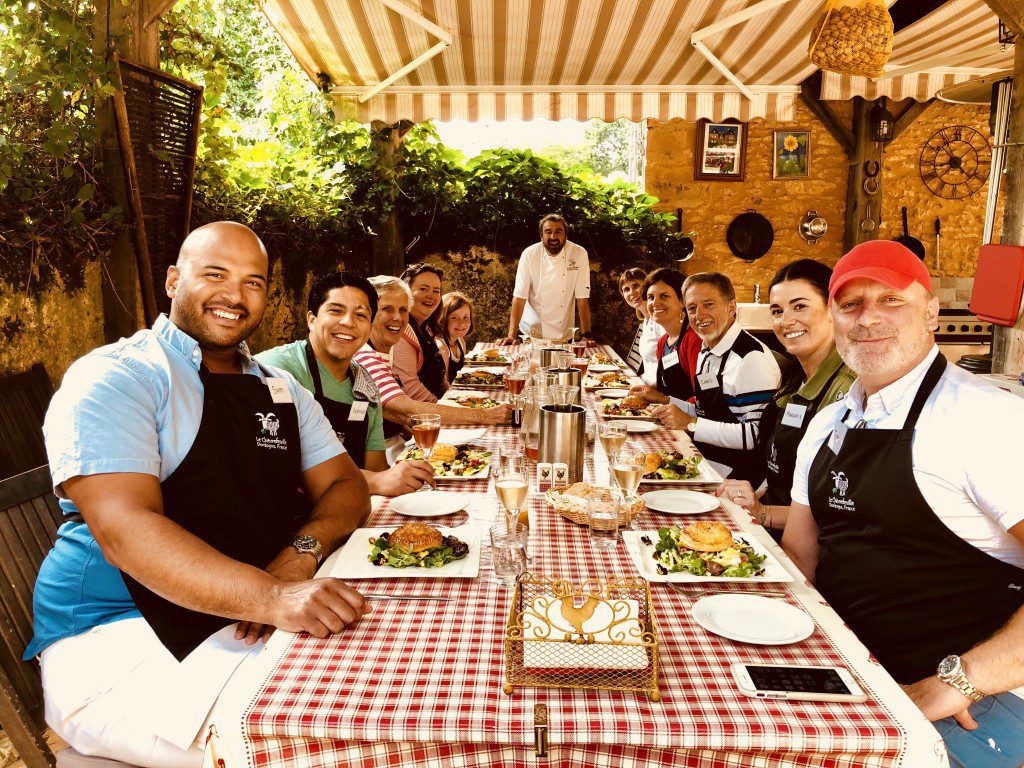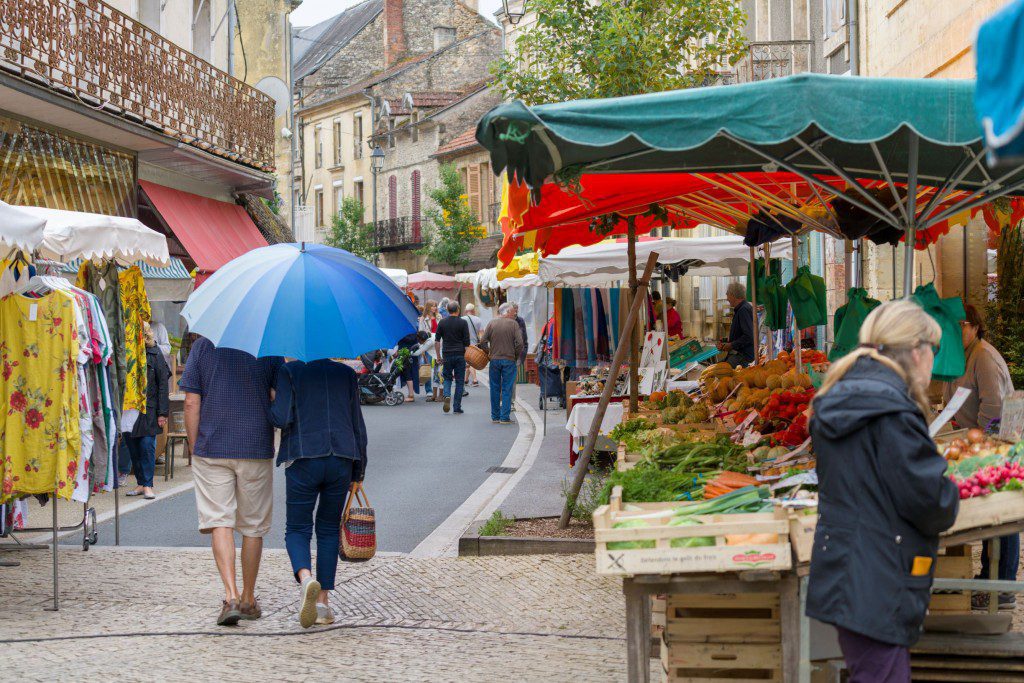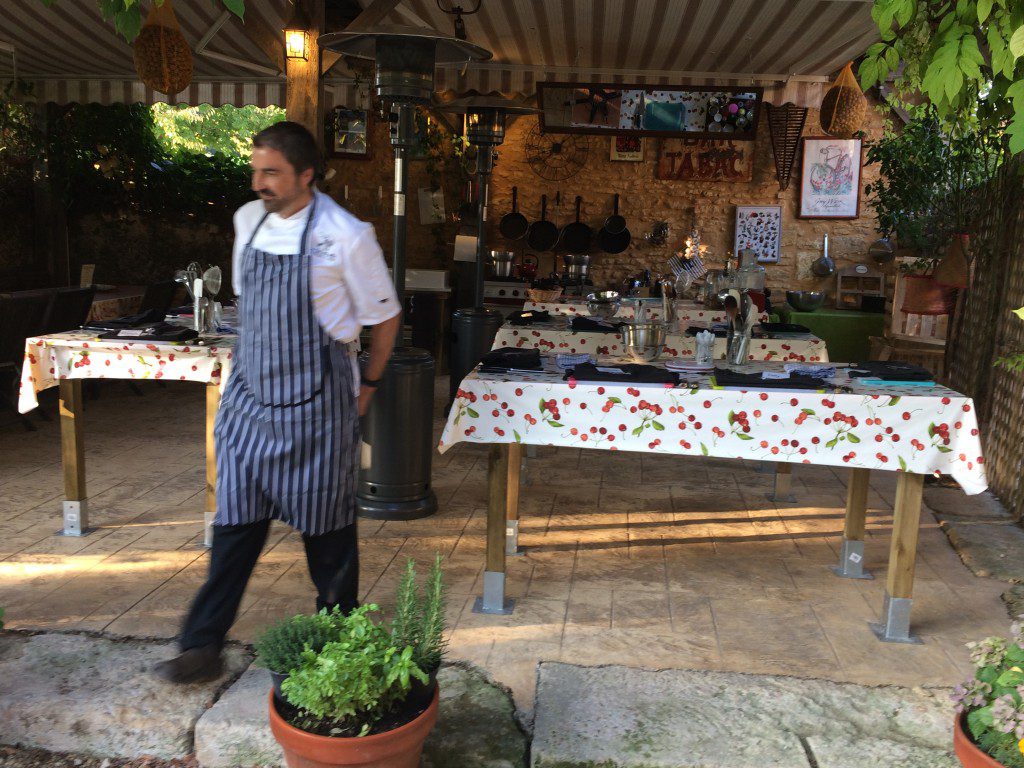 Our one day culinary courses every Tuesday and Sunday.
Our one day course consists of a informative day explaining the ingredients, traditionals and production methods of the Perigord Noir. This starts with a introduction to the ingredients, followed by a hands on, informative class  to cook and taste a three course traditional menu.
The day begins at 10am with the participants meeting each other over a welcome drink, followed by a hands on fun cooking and eating day until approx 4pm.
Tariff is 175 euros per day for the cookery course all inclusive
For further information on this course please go to our cooking school website CookDordogne
Our half day cooking course every Thursday
Our half day cooking course is a unique opportunity for people of all ages to participate in a fun experience, preparing a two course regional lunch menu to be enjoyed at the end of the morning. It is a ideal course for families, couples and friends who want to do a fun activity together which is interesting and informative.
Starting at 10am, this cookery course begins with interesting and amusing introductions to the ingredients for which the Dordogne is famous. A hands-on session preparing, cooking and tasting a range of delicious, exciting and surprisingly simple dishes that chefs of all ages can recreate at home. All participants leave with a recipe e-book and all junior chefs, a CookDordogne Junior Chef Certificate of Participation. Parents and guardians leave smug in the knowledge that the kids can now help out in the kitchen!
Tariff is 60 euros per child, 110 euros per adult 
For further information on this course please go to our cooking school website CookDordogne

Testimonials

"Exceptional"
Thanks for a fantastic cookery course. Its been great fun especially the blow torch and the crème brûlée. I've really enjoyed the tuition – very relaxed but informative & of course the sampling of our cooking and accompanying wine.
I am very much looking forward to joining you again on the next one
– Anne Newson, Gatwick, England

"A perfect end to a perfect holiday"
Ian, Thanks – the cookery course was fabulous – good food, good fun, good memories and so many wonderful tips! When I slice thin I'll remember you! The walks and market visit were especially wonderful. Thanks for everything. We'll be back!
Judi & Eric, London, England
Word from Ian

" From the moment I set foot in the Perigord Noir, I knew it was the place that I wanted to be. The local people have respect, passion and knowledge for local food and ingredients that comes from working the land and making the most of everything that is available. In the Perigord eating is a way of life, a source of pleasure and friendship.
Despite cooking for all of my adult life, I am constantly learning and recently have started to do a lot more foraging for food, enjoying the countryside and cooking free food is my idea of heaven!

We hope to share our home, our passions and our love of the local dishes with you."