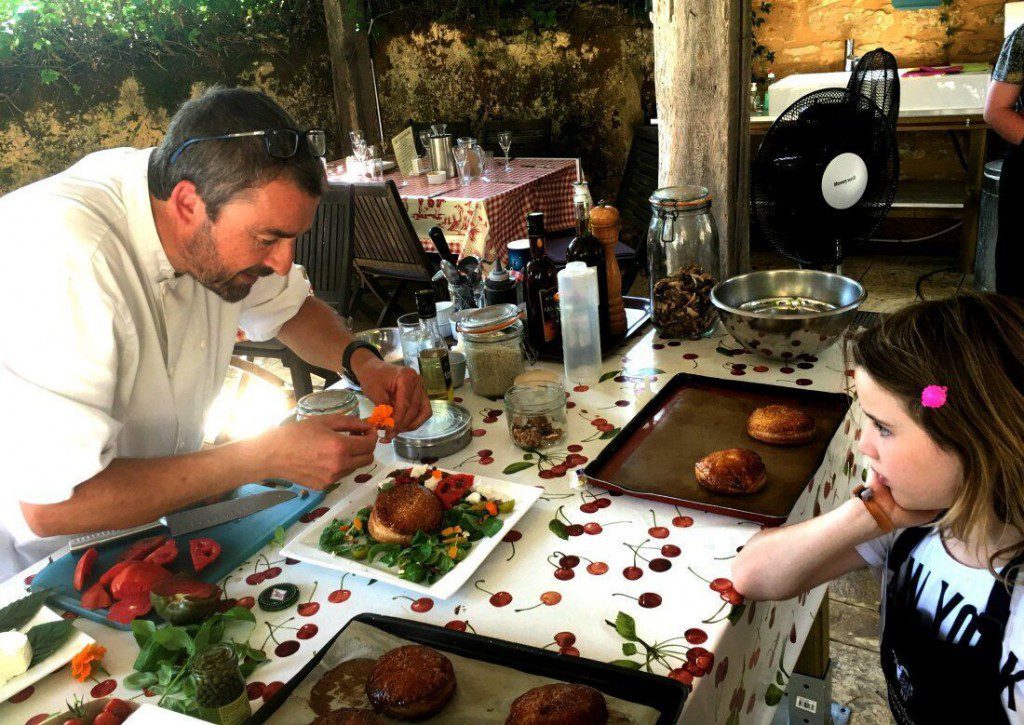 Another great blog on our Cooking course, this time on our family courses. Completed by Gillian Denovan, great blogger on all things French…
If you're visiting the Dordogne and looking for something unique to do with your family – THIS IS IT! Ian's family & kids cookery course is fantastic – it's fun, educational and a great opportunity for some family bonding time.
Ready, Steady, Cook
The day kicks off at 10am with a warm introduction from Chef Ian. He explains that the Dordogne is the gastronomic capital of France which is in large part why he decided to settle his family in this region. The area is famous for its foie gras, duck, truffles, walnuts, specialist cheeses and not to mention its incredible seasonal produce. Ian asks the children to try everything even if they think they don't like it. He jokes that it's often simply down to the way it's been cooked. Compare Mum's soggy overcooked courgettes with some pan-grilled courgettes sprinkled with rock salt. Enough said.
Next we don our aprons and meet the rest of the participants. There were 14 of us on the course with ages ranging from 7 years of age through to teenagers and their parents. The course takes place in the beautiful outdoor terrace (weather permitting).