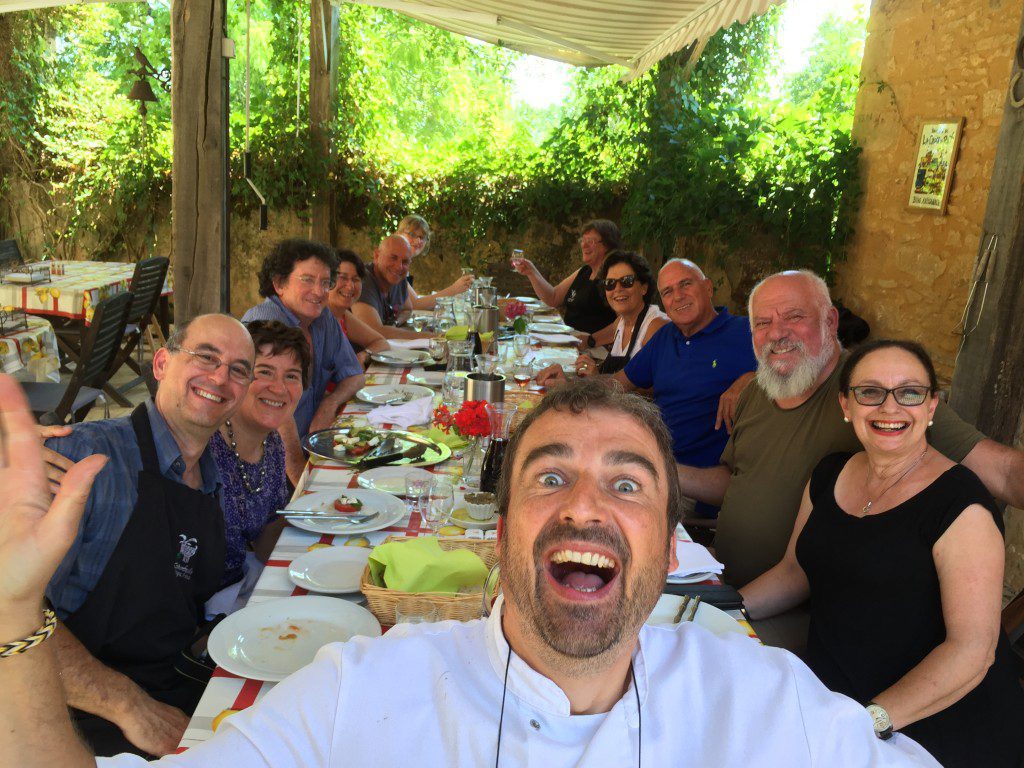 Le Chèvrefeuille prides itself on giving more to our visitors, we care about our business and the experience that our guests have once they arrive. We offer a plentiful breakfast with homemade produce and fresh bakery bread which is just a bit more extensive then others,  we speak fluent english and  if required we love to pass on our local knowledge and advice to make the most of your time in this magnificent region. We offer more than the average facilities, as we watch and register what our guests ask for and have developed our facilities in accordance/ We currently offer things such as a washing machine, drying facilities and ironing board for all our guests, communal kitchen to enable our guests in our rooms to self cater at mealtimes, self service bar should you wish something to eat or snack, we have no restrictions on food or drink brought onto our property, communal BBQ, free bikes with hats and locks provided, free parking, free tea and coffee making facilities in our rooms as well as a coffee machine in our lounge area, free wifi, maps with walking trails and cycle routes, swimming pool with unlimited swimming pool towels provided.
We offer a tailored service and can organise restaurant reservations, font de gaume tickets, canoes, we even offer a food and drink package for queueing at Font de Gaume.  With five rooms and two apartments, travellers meet other likeminded travellers and exchange ideas, experiences and advice which all leads to a special experience not provided in hotels or standalone rentals.
So if you want to have a stress free visit to the Dordogne, put yourselves in our experienced hands and book with us today.
Le Chevrefeuille was established in 2004 by the Fisk family and has been run with excellent reviews since by Chef Ian and assisted by his wife Sara.